Heather Graham
Heather Graham - Blessed (2004)
36.78 MB | 1:20 | 854 x 480 | .avi
http://uploadrocket.net/5uokktw0zso8/HGB.avi.html
http://depositfiles.com/files/0enr9f66b
Short Bio
Heather Joan Graham (born January 29, 1970) is an American actress. After appearing in television commercials, her first starring role in a feature film came in 1988 with the teen comedy License to Drive, followed by her breakthrough role in Gus Van Sant's critically acclaimed 1989 film Drugstore Cowboy. She then played supporting roles in films such as Shout (1991), Diggstown (1992), Six Degrees of Separation (1993), Swingers (1996) and in the television series Twin Peaks (1991) and its prequel film Fire Walk with Me (1992), before gaining critical praise in Paul Thomas Anderson's Boogie Nights (1997) as porn starlet Brandi / Rollergirl. In 1999, she co-starred in Bowfinger and Austin Powers: The Spy Who Shagged Me.
Graham was born in Milwaukee, Wisconsin, the older of two children. Her family is of "three-quarters Irish" descent, with her father's side from County Cork. Her younger sister, Aimee Graham, is also an actress, and writer. Their mother, Joan (née Bransfield), is a teacher and author of children's books. Their father, James Graham, is a retired FBI agent. The girls were raised with traditional Catholic values. Her family relocated repeatedly before moving to Agoura Hills, California, when she was 9-years-old. She was introduced to acting during a school production of The Wizard of Oz.
After high school, Graham enrolled in extension classes at the University of California at Los Angeles (UCLA) where she studied English for two years. Graham withdrew from UCLA to pursue acting full-time, despite her parents' objections.
... more ...
The following 1 user says Thank You to starletfan for this post:
1 user says Thank You to starletfan for this post
• alecz
Heather Graham - Say It Isn't So (2001)
12.67 MB | 0:24 | 1280 x 720 | .avi
http://www.filesin.space/WJUL2OTQGFSW/HGSS.zip.html
https://uploadocean.com/ibp589jdlidq
Heather Graham - Killing Me Softly (2002)) 1080p (butt) (US)
Heather Graham
0:06:33 176.94 MB 1920x1080p mp4
Killing Me Softly (2002).mp4
Killing Me Softly (2002).mp4
Heather Graham - Conan O'Brien - 9-11-2017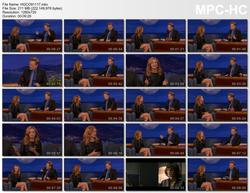 211 MB | 9 Min 26 Sec | 1280x720 | MKV
http://uploaded.net/file/41xdx4no/HGCO91117.mkv
https://depositfiles.com/files/rt20glxus
HGCO91117.mkv
Heather Graham - "Diggstown" (1992)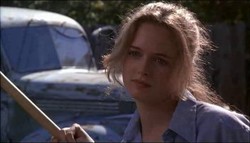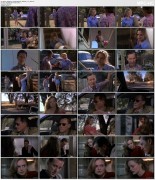 81 MB | 4 Min 11 Sec | 960x540 | x264 avi
http://depositfiles.com/files/c0w33pyha
The following 1 user says Thank You to susaward75 for this post:
1 user says Thank You to susaward75 for this post
• starletfan
Heather Graham - Last Call With Carson Daly - 10-30-2017
103 MB | 5 Min 54 Sec | 1280x1076 | M4V
http://uploaded.net/file/naht1i3q/HGCD103017.m4v
https://depositfiles.com/files/k992a1d16
HGCD103017.m4v
Heather Graham - Harry - 10-30-2017
158 MB | 9 Min 50 Sec | 1280x1074 | MP4
https://depositfiles.com/files/kzvd11ziy
HGHY103017.mp4
Heather Graham - Live with Kelly & Ryan - 10-25-2017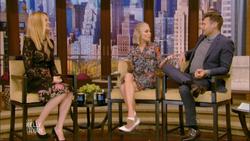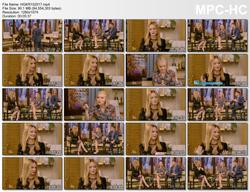 90 MB | 5 Min 37 Sec | 1280x1074 | MP4
https://depositfiles.com/files/x3wy3blgo
HGKR102517.mp4
Heather Graham - Today Show - 10-23-2017
85 MB | 4 Min 48 Sec | 1280x1076 | MP4
https://depositfiles.com/files/fzc6wchc3
HGTS102317.mp4