Anna Faris
Short Bio
Anna Kay Faris (born November 29, 1976) is an American actress and producer. She has been mainly recognized as a comedic performer for her appearances in numerous comedy films throughout her career.
Her breakthrough came with the role of Cindy Campbell in Scary Movie (2000), which spawned a film franchise and established Faris as a notable comedic actress. She appeared in the subsequent three sequels of the movie, with her last appearance being in the fourth installment, released in 2006. During the early-mid 2000s, she played supporting roles in dramatic pictures such as Lost in Translation (2003) and Brokeback Mountain (2005), and appeared in various comedies, including The Hot Chick (2002), Waiting... (2005), Just Friends (2005), and My Super Ex-Girlfriend (2006). She received critical praise for her role in the indie black comedy Smiley Face (2007) and then starred in the Playboy-themed movie The House Bunny (2008) which was billed as her star vehicle and earned her a MTV Movie Award nomination for Best Comedic Performance.
Faris was born in Baltimore, Maryland. Her family moved to Edmonds, Washington, when she was six years old. Her father, Jack, was a sociologist who worked at the University of Washington as a vice president of internal communications, and later headed the Washington Biotechnology and Biomedical Association. Her mother, Karen, was a special education teacher at Seaview Elementary School in Edmonds. Faris has an older brother, Robert, who is also a sociologist and professor at the University of California, Davis. Faris was raised with her brother in a "very conservative atmosphere", and by the time she was 6, her parents enrolled her in a community drama class for kids as they usually encouraged her to act, although it was not professionally at the beginning. She enjoyed watching plays and eventually produced her own material in her bedroom with friends who lived in her neighborhood.
Faris attended Edmonds-Woodway High School (where she graduated from in 1994), and while studying, she performed onstage with a Seattle repertory company and in nationally broadcast radio plays. She once described herself as a drama-club "dork," stating that she used to wear a Christmas-tree skirt in school and didn't date until senior year. "I liked guys, but no one really liked me," she recalled. She then attended the University of Washington and earned a degree in English literature in 1999.
... more ...
Anna Faris - Conan O'Brien - 1-10-2017
123 MB | 14 Min 26 Sec | 1280x720 | MP4
http://uploaded.net/file/97518ix3/AFCO11017.mp4
http://depositfiles.com/files/vwb04jnxw
AFCO11017.mp4
Anna Faris - Saturday Night Live S37E04 (2011) [720p][leggy]
avi | 1280x720 | 00:26 | 24.3 mb | no pass
Depositfiles

coupon -10%to-30% :

egbxuojp101dcp97a787os9it0g7trkk

to 2018-05-27
The following 1 user says Thank You to Stena for this post:
1 user says Thank You to Stena for this post
• starletfan
Anna Faris, Sadie Calvano, Allison Janney - "Mom" - S04E05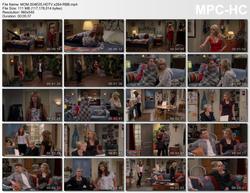 111 MB | 5 Min 37 Sec | 960x540 | MP4
https://depositfiles.com/files/qmqcqvyzw
M0405.mp4
OK, so Sadie was born April 8, 1997 and turned 18 on April 8, 2015. This episode aired November 24, 2016.