Gal Gadot
Depositfiles

coupon -10%to-30% :

egbxuojp101dcp97a787os9it0g7trkk

to 2018-05-27
Short Bio
Gal Gadot (born 30 April 1985)[2] is an Israeli actress and former fashion model. As an actress, Gadot is known for her role, which began in 2009, as Gisele in The Fast and the Furious film series. From 2016 onwards, Gadot plays the role of Diana Prince / Wonder Woman in the DC Extended Universe, starting with Batman v Superman: Dawn of Justice.
In previous years she had been among the top ten highest earning fashion models in Israel alongside Esti Ginzburg, Liraz Dror and Shlomit Malka, and falling behind only to Bar Refaeli. She is the face of Gucci's Bamboo perfume.
Gadot was born and raised in Rosh HaAyin, Israel. In Hebrew, her first name means "wave" and her surname means "riverbanks" or "shores". Her parents had Hebraized their surname from "Greenstein" to "Gadot". Her father is an engineer and her mother is a teacher. Her parents were born in Israel and her grandparents were Jewish immigrants from Europe (she has described her family background as "1/4 Polish, 1/4 Austrian, 1/4 German, and 1/4 Czech"). Gadot has stated that she was brought up in a "very Jewish, Israeli family environment", and has a "strong sense of her Jewish and Israeli identity".
From the age of 18, Gadot served for two years as an enlisted soldier of the Israel Defense Forces, where she served as a combat instructor. She says of her time in the army: "You give two or three years, and it's not about you. You give your freedom away. You learn discipline and respect."
Career
After leaving the army, Gadot started at university, studying law. After finishing her first year at university, a casting director who saw her card called her to audition for the part of Bond girl Camille Montes in the film Quantum of Solace. She failed to win the part which went instead to Olga Kurylenko (who would years later also compete with Gadot in the audition for the part of Wonder Woman). However, as a result of the audition for Quantum of Solace, the casting director instead hired Gadot for the role of Gisele in Fast & Furious.
... more ...
Gal Gadot - Live With Kelly & Ryan - 5-26-2017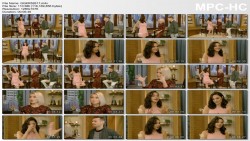 110 MB | 6 Min 46 Sec | 1280x1076 | M4V
http://uploaded.net/file/q36ja6kg/GGKR52617.m4v
https://depositfiles.com/files/f3kcg6ofp
GGKR52617.m4v
Depositfiles

coupon -10%to-30% :

egbxuojp101dcp97a787os9it0g7trkk

to 2018-05-27
The following 1 user says Thank You to Stena for this post:
1 user says Thank You to Stena for this post
• starletfan
Gal Gadot & Miley Cyrus - The Tonight Show starring Jimmy Fallon - 10-11-2017
282 MB | 14 Min 7 Sec | 960x540 | MP4
https://depositfiles.com/files/59wjkqv2n
GGJF10517.mp4
Gal Gadot - Live With Kelly & Ryan - 11-15-2017
118 MB | 6 Min 48 Sec | 1280x1074 | M4V
http://uploaded.net/file/u2pc95b9/GGKR111517.m4v
https://depositfiles.com/files/vte07lseb
GGKR111517.m4v
Gal Gadot - Variety Actors on Actors - 11-28-2017
135 MB | 30 Min 41 Sec | 1280x720 | MP4
https://depositfiles.com/files/r3ks0g6ty
GGAA112817.mp4
Depositfiles

coupon -10%to-30% :

egbxuojp101dcp97a787os9it0g7trkk

to 2018-05-27