Saoirse Ronan
Depositfiles

coupon -10%to-30% :

egbxuojp101dcp97a787os9it0g7trkk

to 2018-05-27
The following 1 user says Thank You to Stena for this post:
1 user says Thank You to Stena for this post
• starletfan
Saoirse Una Ronan (born April 12, 1994) is an Irish and American actress. She is a two-time Academy Award nominee; receiving Best Supporting Actress nomination for Atonement (2007), and a Best Actress nomination for Brooklyn (2015). She also received three BAFTA Award nominations, two Golden Globe nominations, two Screen Actors Guild nominations and two Satellite Award.
She had her feature film debut in the romantic comedy I Could Never Be Your Woman (2007). Other notable film roles include City of Ember (2008), The Lovely Bones (2009), Hanna (2011), The Way Back (2010), Byzantium (2012), The Host (2013), and The Grand Budapest Hotel (2014).
In January 2016, Ronan featured in Forbes '30 Under 30' in both the European and USA editions.[6] In March 2016, Ronan made her Broadway debut in a revival of the The Crucible, playing the role of Abigail Williams in which she received much acclaim. In June 2016, Ronan appeared on the cover of TIME Magazine, one of ten young leaders selected as 'Next Generation Leaders'.
Born in The Bronx, in New York City, Ronan is the only child of Irish parents Monica (née Brennan) and Paul Ronan, who were living in New York City at the time. Her father is also an actor, and her mother had acted as a child. Ronan's family moved to County Carlow, Ireland, when she was three years old, before moving to Howth, County Dublin when she was a teen.
... more ...
The following 1 user says Thank You to alecz for this post:
1 user says Thank You to alecz for this post
• starletfan
Saoirse Ronan - Late Night with Seth Meyers - 11-28-2017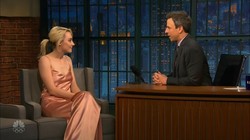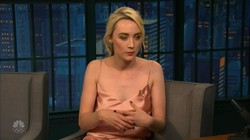 125 MB | 10 Min 21 Sec | 1280x1076 | MP4
http://uploaded.net/file/679obs2d/SRSM112817.mp4
https://depositfiles.com/files/voo4u8zph
SRSM112817.mp4
Saoirse Ronan & Kristen Wiig - Variety Actors on Actors - 11-12-2017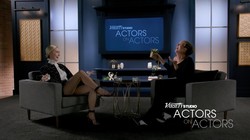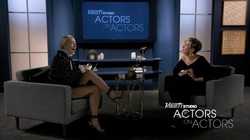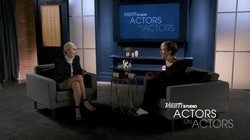 255 MB | 29 Min 30 Sec | 1920x1080 | MP4
https://depositfiles.com/files/e8f2q0aee
SRAA111217.mp4
Saoirse Ronan - Tonight Show Starring Jimmy Fallon - 1-10-2018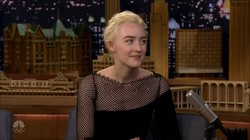 138 MB | 7 Min 44 Sec | 1280x1080 | M4V
http://uploaded.net/file/v4e1m7nl/SRJF11018.m4v
https://depositfiles.com/files/ja63fekee
SRJF11018.m4v
Saoirse Ronan - The Talk - 11-15-2017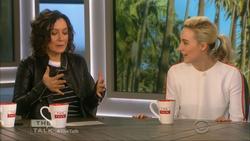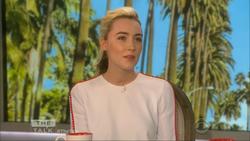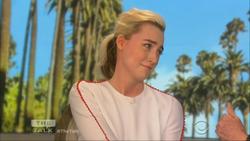 92 MB | 5 Min 35 Sec | 1280x1080 | M4V
https://depositfiles.com/files/57gjvj5ge
SRTK111517.m4v
Saoirse Ronan - Jimmy Kimmel Live - 2-23-18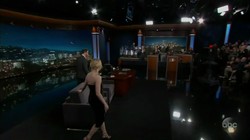 151 MB | 11 Min 25 Sec | 1280x1080 | MP4
https://depositfiles.com/files/ccc5xclzm
SRJKL22318.mp4
http://uploaded.net/file/vv1ja7rn/SRJKL22318.mp4